Contact Us
888-581-2367
Contact us for a free on site security evaluation of your business or residence.
RESIDENTIAL SECURITY SYSTEMS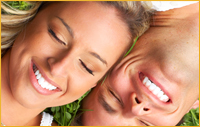 At Q Security Solutions, we offer the very best products and services to keep your home and family safe from burglary and fire. Our trained experts will assess your unique residential environment, recommend a solution that is right for you and set up a professional installation by one of our certified technicians.
If you have questions about getting started with a home alarm system, or are a client who needs assistance, please call us toll free: (888) 581-2367 or click here to contact us now.
---
PROTECT YOUR HOME
State of the Art Technology
Homes without security systems are about 3 times more likely to be broken into than homes with security systems (NBFAA); therefore, owning a security system significantly reduces your risk of being burglarized.
First Alert Professional residential security systems help make it easy to protect your home from burglary or fire.
Our systems use state of the art technologies, incorporating easy to use features such as touch screen keypads that make arming and disarming the system simple, motion detection for security breaches past doors and windows, and One Touch signal notification for immediate police, fire, or medical emergency assistance.
---
Best in Class Service
Q Security Solutions is your dedicated partner in providing today's finest home security alarm systems to fit your needs and budget. Our security products and services are only available to you by our First Alert Professional Authorized Dealer Network, who value and care about your safety as much as you do.
First Alert Professional Authorized Dealers help build safer communities by supporting our Life Safety program as well as protecting millions of homes around the globe using our professional security products. Call (888) 581-2367 or contact us for a free security evaluation.
---

Copyright 2023 | Q Security Solutions LLC
1408 N. Jefferson
Mexico, Missouri 65265